Connections
Connecting to Postgres
In this guide, we will walk you through the steps to connect to a Postgres database using Outerbase.
---
Connecting to a Postgres Database in Outerbase
Before you begin you will need an Outerbase account, and an existing Postgres database.
---
Step 1: Click on Connect
To begin, click on the "Connect" button.
---
Step 2: Select Database Type
Next, select your database type. In this case, we are using Postgres.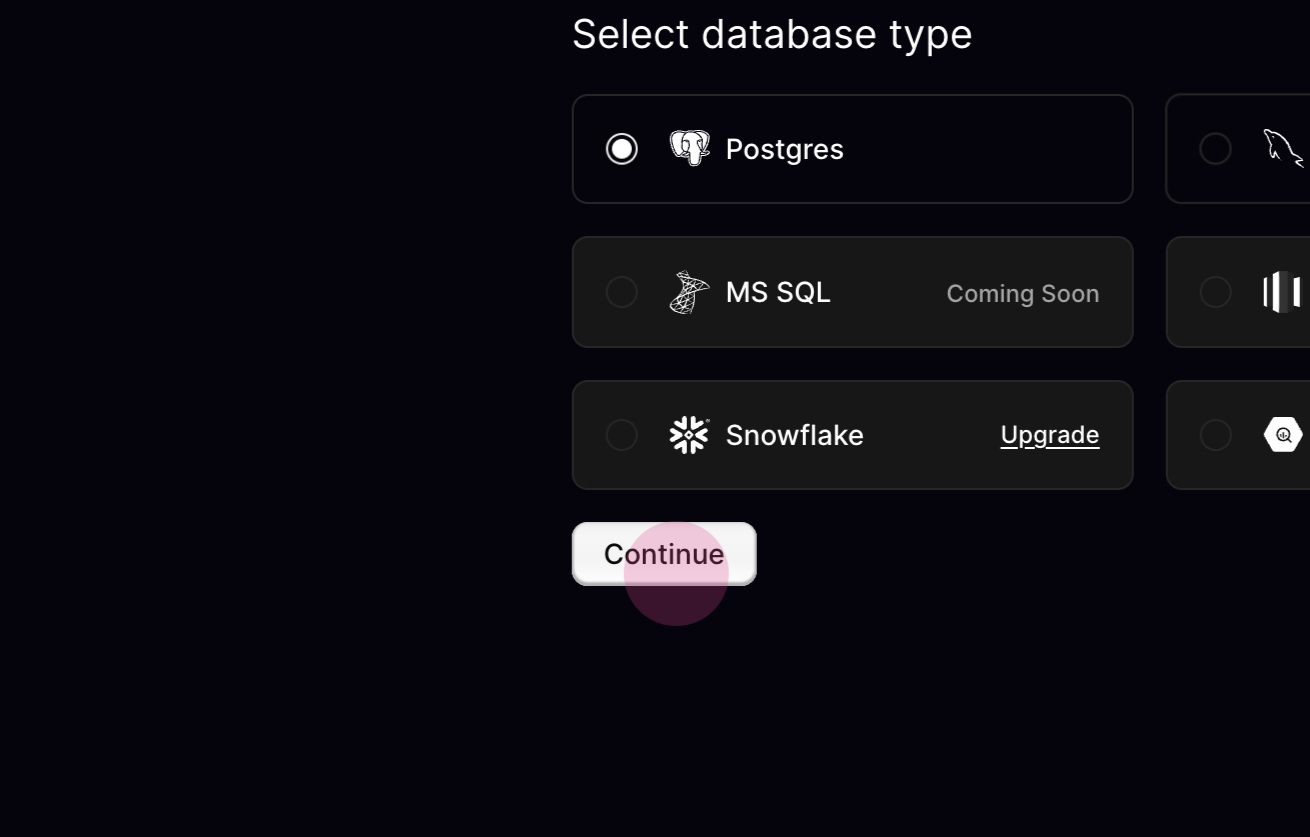 ---
Step 3: Click on Continue
Click on the "Continue" button to proceed.
---
Step 4: Get your Database Connection Details
Now, you need to enter your database information. Not sure how to get that? Follow one of our provider guides to walk you through it.
---
Step 5: Add Connection Details
You can either paste in the connection string, or you can paste each parameter individually, these include:
Host, Port, Database Name, Username, Password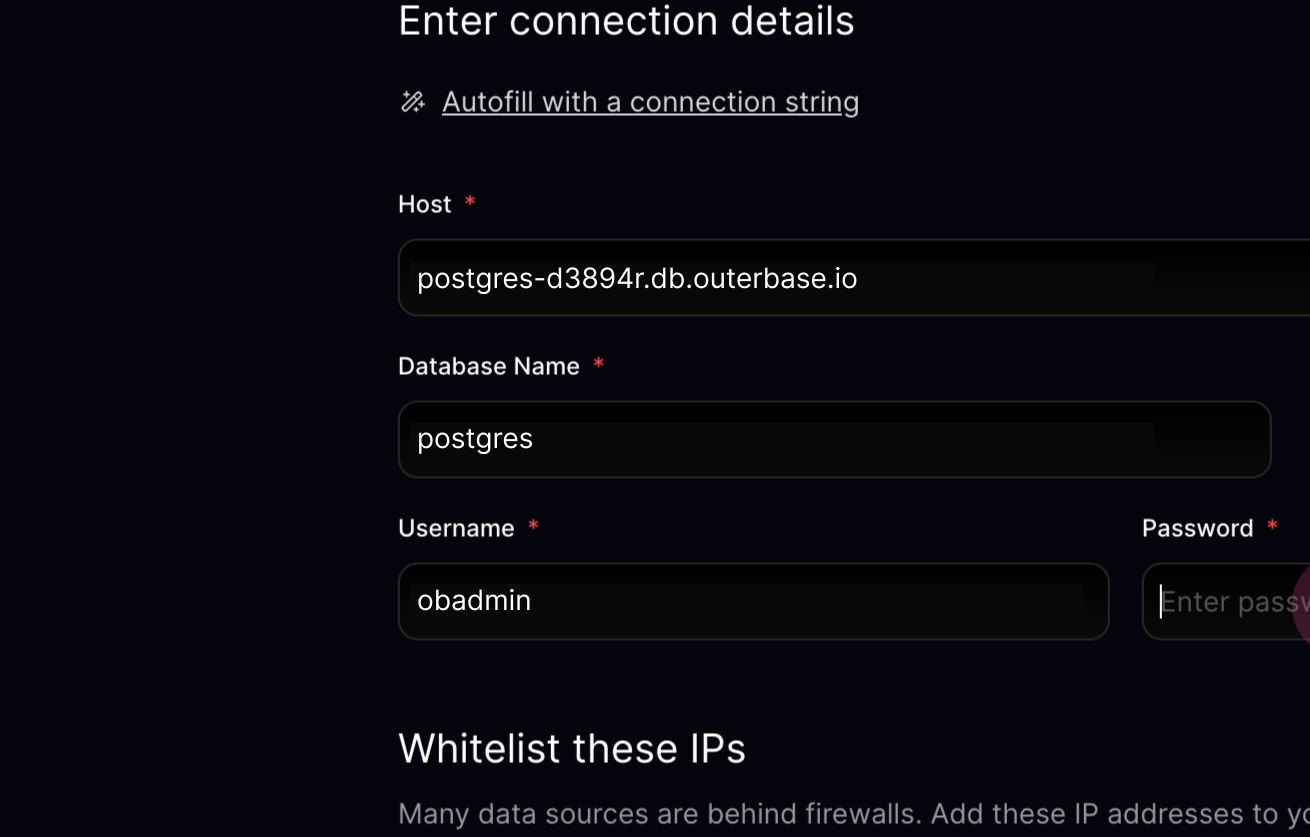 ---
Step 6: Whitelist IPs (Recommended)
To ensure secure access, you should whitelist the IPs. Copy the provided IPs and add them to your database's whitelist.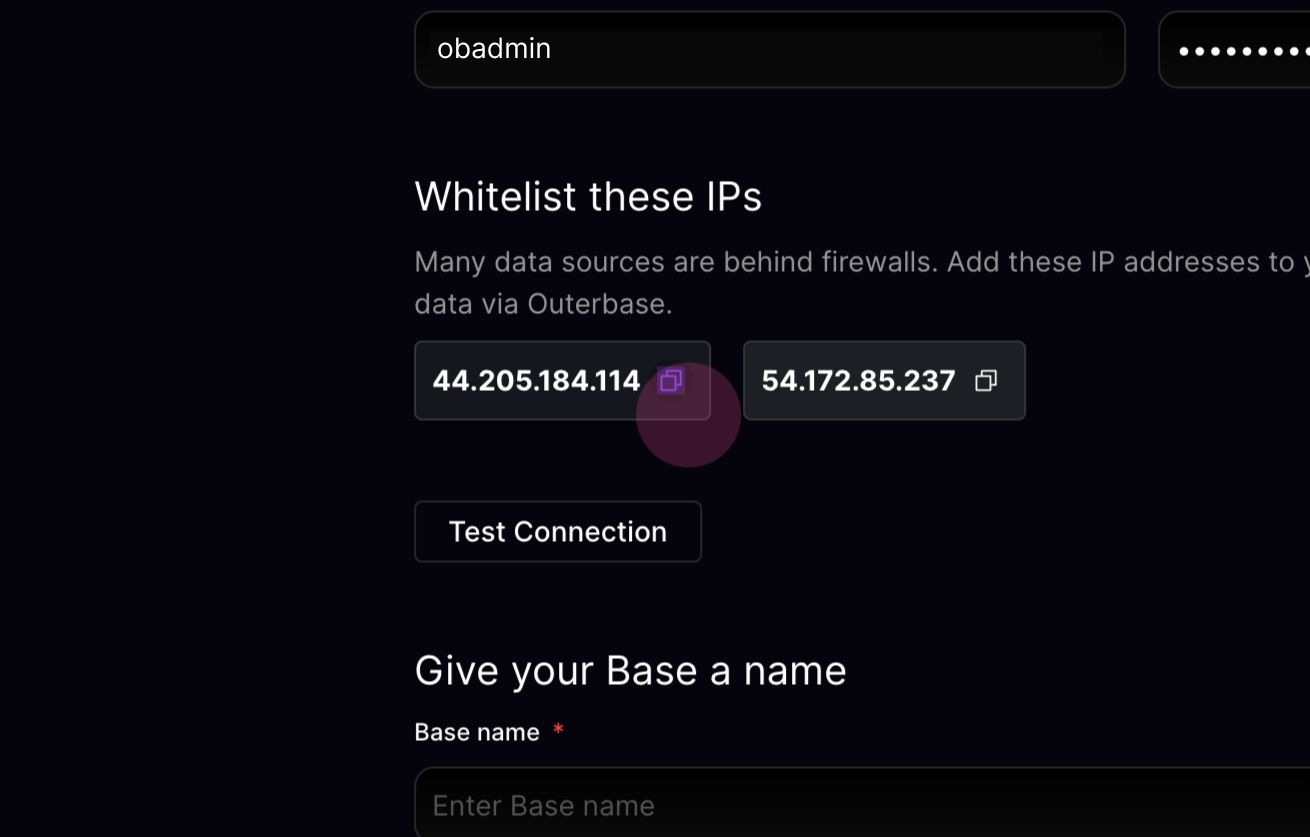 ---
Step 7: Test Connection
After whitelisting the IPs, click on the "Test Connection" button.
If you have entered all the information correctly, you will see a successful connection message.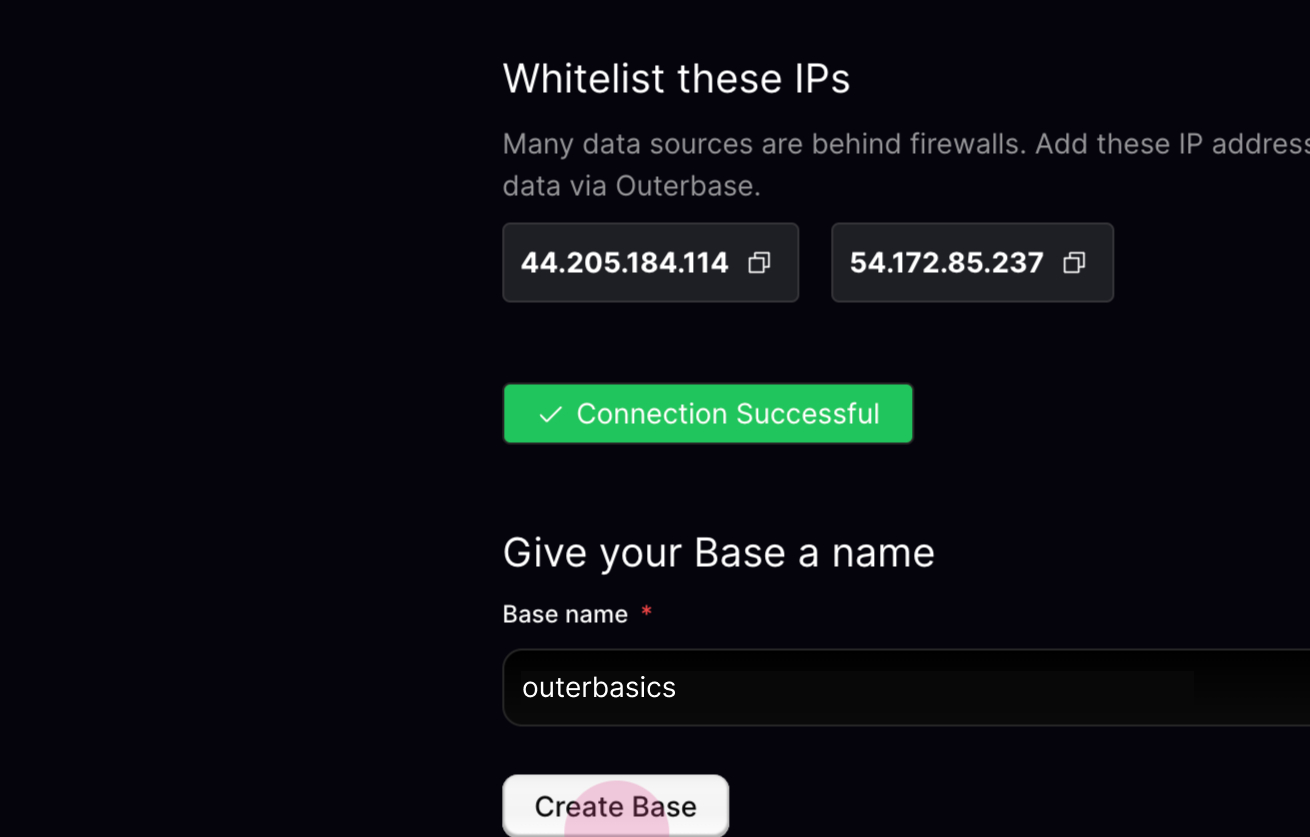 ---
Step 8: Name your Base
Finally, give your database a name and click on the "Create Base" button.
Congratulations! You have successfully connected to a Postgres database using Outerbase.